C'est via Amazon Espagne que l'on découvre de nouveaux produits PowerA pour Nintendo Switch, la firme qui propose des accessoires sous licence officielle va étoffer sa gamme avec différentes manettes mais également, casque et pochettes.
L'ensemble des accessoires sera disponible en Europe. Le casque quant à lui est déjà vendu au prix de 39,99€ sur Amazon France (ici)
---
---
On peut déjà trouver ce casque Pikachu sur Amazon France au prix de 39,99€ ici et les différentes pochettes via ce lien.
---
Les manettes sont déclinées aux couleurs des différentes Poké Ball
---
---
---
Selon les modèles, les produits seront disponibles dans les semaines à venir.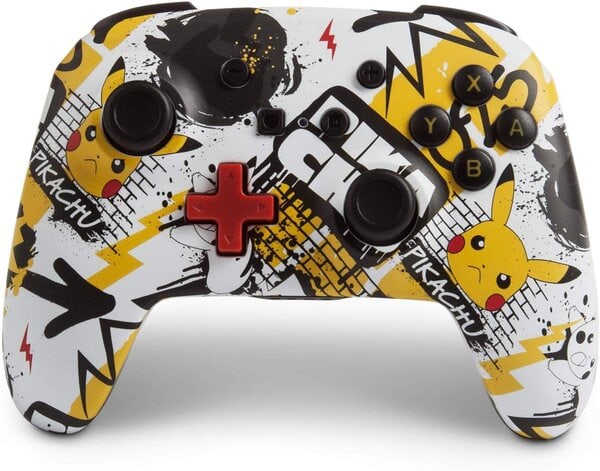 ---
---
---
En plus des controllers, différents modèles de pochettes Poké Ball sont disponibles actuellement en précommande ici sur Amazon au prix de 19,99€.
---
---
---
---
---
Divers accessoires Nintendo Switch Lite seront également en vente, mais pas que, PowerA mettra à disposition des joueurs une manette Zelda Breath of the Wild, représentant la princesse ! Celle-ci viendra compléter la collection Zelda et vous pouvez l'acheter en suivant ce lien, ou simplement lire notre test sur le précédent modèle (par là) et notre avis sur la version Diablo (par ici) !
---
Si vous avez peur, de rater les produits cités ci-dessus, vous pouvez les précommander ici sur Amazon Espagne ! Les manettes étant proposées au prix de 49,99€ hors frais de livraison.
Vous trouverez plus de photos des différents accessoires ici