I And Me
Genre : Casse Tête / Réflexion
Développé par : Wish Fang
Édité par : Ratalaika Games
Sortie France : Juillet 2017
Prix : 9,99€ sur l'eShop
Taille :  374 Mo
Les petits jeux Indés, il y en a déjà beaucoup sur Switch. Pour combien de temps encore avant d'atteindre la flopée de bouses dont ont été submergé PS1, PS2 ou bien Wii. Bonne chose ou pas, pour le moment ça se tient de façon correcte, même si j'avoue ne pas avoir profondément cherché dans le tréfonds de l' eShop.
Issu d'un portage Steam que penser de ce énième petit jeu indé ?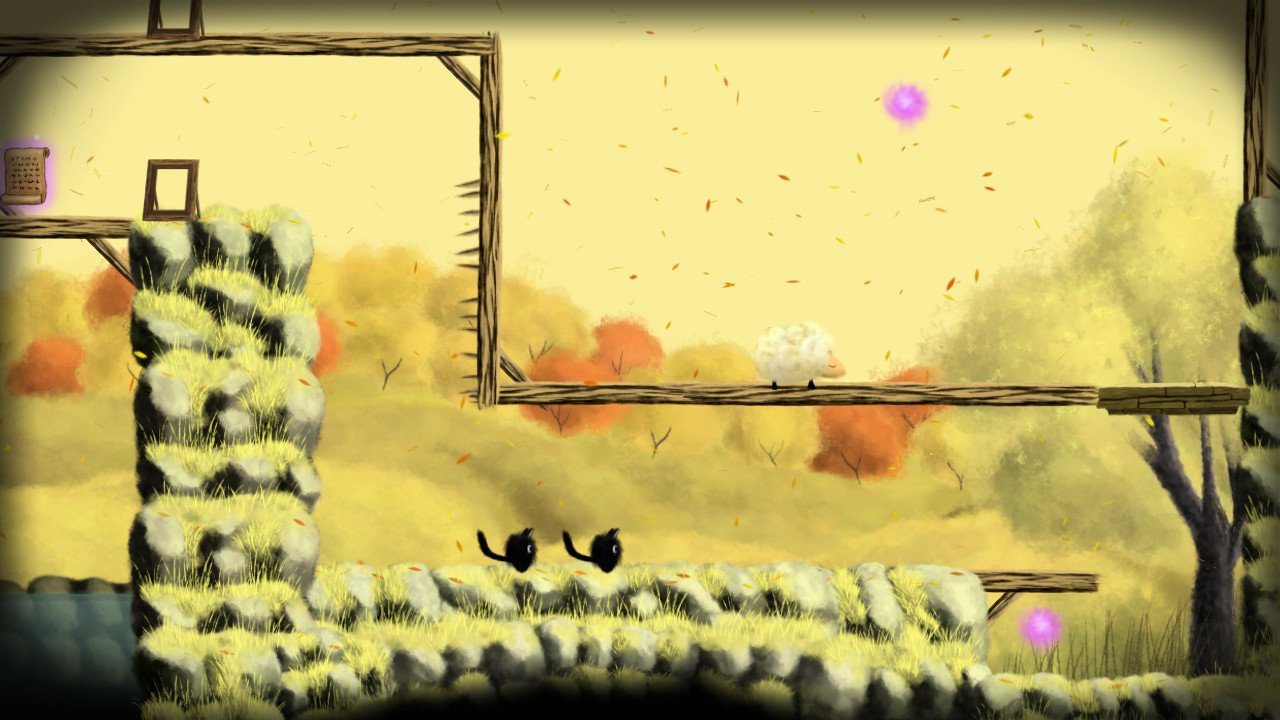 I And Me vous propose d'emmener vos petites boules de poils d'un point A à un point B en passant par des chemins tortueux. Il faudra pour cela esquiver trous, épines, moutons ou bien encore abeilles et hérissons sous peine de recommencer.
Il va falloir apprendre à bien ouvrir les yeux et bien ouvrir les deux, car vos deux chats (?) devront se séparer pour avancer. Ils avancent ensemble de façon parallèle et c'est en utilisant le décors et les obstacles qu'il faudra les séparer. Un seul stick pour les deux boules de poils noires donc. Cela débute de façon assez simple, puis il faudra un peu (j'ai bien dit un peu) de jugeote pour venir à bout des épreuves. Pas besoin de beaucoup de réflexes, ni de prises de tête, du moins pour un adulte qui maîtrise un peu le jeu vidéo. Graphiquement c'est mignon, sans plus. Il n'y a pas beaucoup de détails. Bon ici ce n'est pas franchement nécessaire d'avoir un jeu qui en met plein les yeux, cependant, il n'y a que 4 mondes (symbolisant les saisons) et sur ces mondes on revoit à peu près le même décor 25 fois d'affilée, avant de passer à la saison d'après.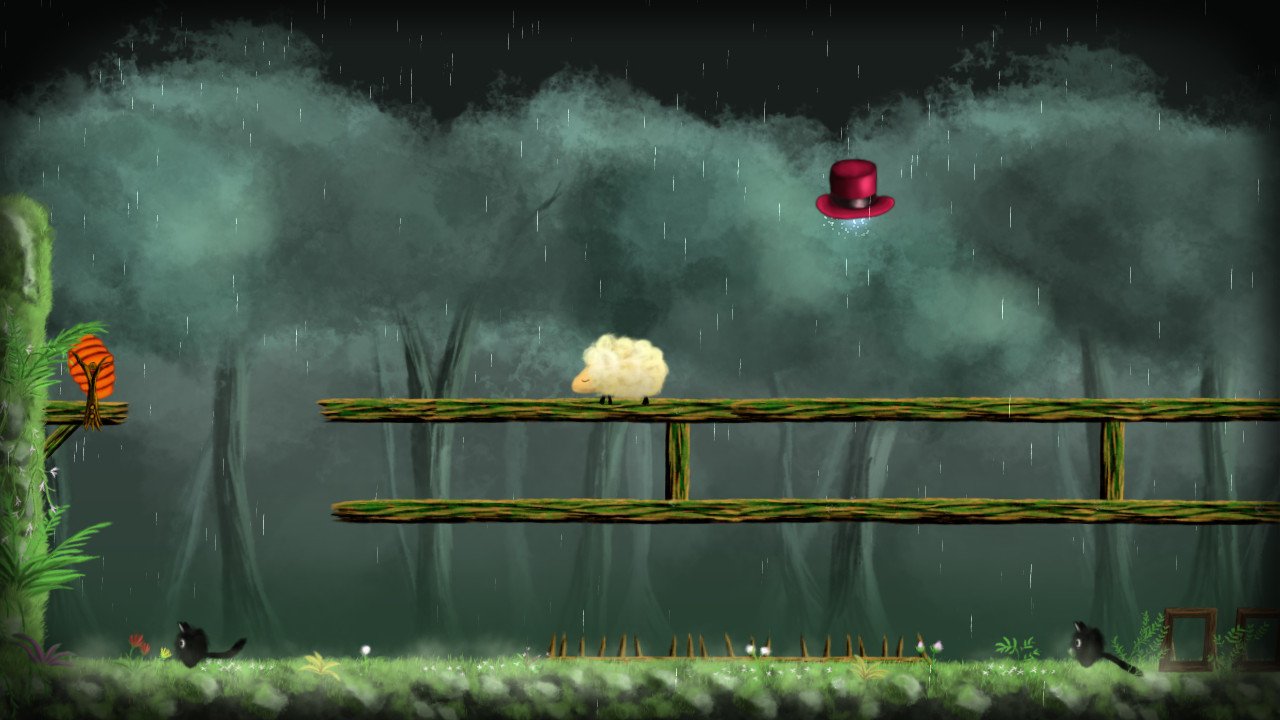 Après 5 ou 6 niveaux on est déjà lassé de voir les mêmes pièces de design, cela devient même frustrant.
Coté musique, idem, c'est vraiment minimaliste. D'ailleurs à l'écriture de ce test, j'ai déjà oublié les mélodies présentes dans le jeu.
Vous allez rapidement faire le tour du jeu. Les niveaux sont courts et s'enchaînent donc avec une certaine facilité. Au cas où la difficulté soit un peu trop élevée, en appuyant sur X on vous présentera la solution. Tachez de ne pas trop en abuser.
En moins de trois heures le jeu sera terminé. La seule petite astuce pour augmenter la durée de vie, est de chercher à ramasser les pages dispersées sur les 90 tableaux (un petit peu plus en fait). C'est faiblard car cela n'augmente en rien la difficulté. Mais une fois passé le tableau et compris le mécanisme, et bien on n'a pas envie de revenir le refaire.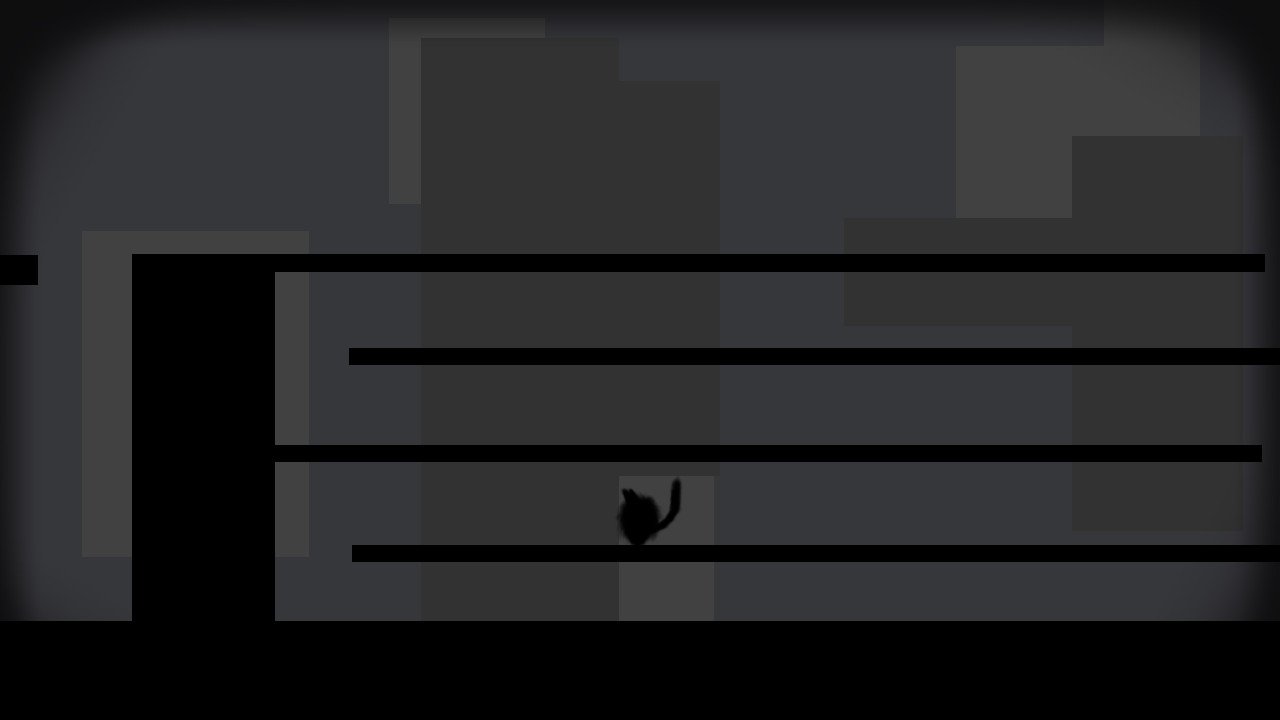 Développé par Wish Fang et publié par Ratalaika Games, I and Me est de ces petits jeux qui retiennent l'attention le temps d'une petite partie et de quelques erreurs de votre part. Pas plus.
Malheureusement ce jeu souffre d'un goût de "On n'y revient pas" après y avoir fait le tour la première fois. Un jeu jetable en quelque sorte.